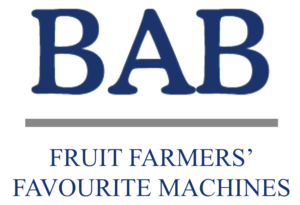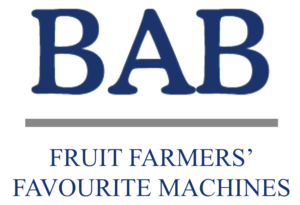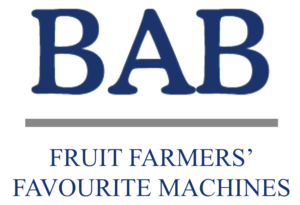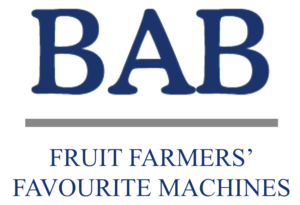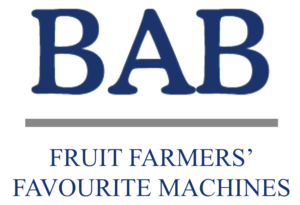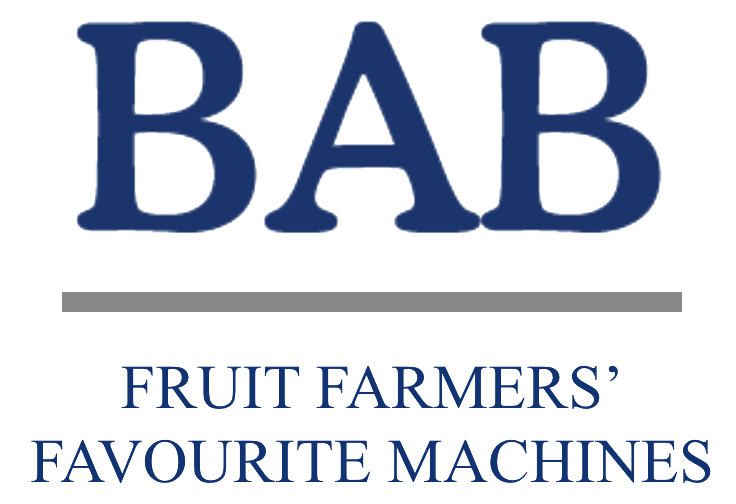 Ik wens verder te gaan in het Nederlands

I wish to continue in English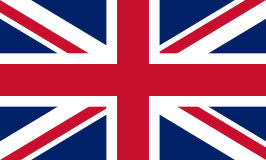 Do you have questions? Be sure to contact us!
Click on one of the lower product categories to see which products are below it.
You can always contact us for more information.
BAB Bamps NV
Fruit farmers' favourite machines
BAB Bamps nv was founded in 1954 by Mr. Albert Bamps. He was one of the most important pioneers in the fabrication of quality fruit growing machines in Belgium. Since that year our company has been known worldwide as a quality, innovative and reliable company where fruit growing is close to the heart. Together with our professional staff, suppliers and the second generation, we make sure that every machine that leaves our factory is of the highest possible quality to guarantee you as our customer a pleasure to work with!
BAB Bamps nv offers you a complete service!
For your annual maintenance, repairs or problems to your fruit growing machines (BAB or another brand), you have come to the right place at our service department.
Our experienced, skilled employees are always at your service! If you have any questions, you can always ask them for information.
Is your machine unable to reach our company or do you need a breakdown service? No problem! We have an extensive fleet, namely: 1 fully equipped truck and 3 vans. This means we can always help you on time during office hours. You can always arrange an appointment after office hours.
For spare parts you can always go to our warehouse. Our warehouse has more than 10,000 parts (!). As a result, we almost always have your desired parts in stock. If these are not in stock, we will order them as soon as possible to guarantee a fast service and delivery.
Location WAREHOUSE: 
Lichtenberglaan 1053 3800 Sint-Truiden (Gate 1) Belgium
For parts orders and information,
email us at magazijn@bab-bamps.be
Location MAINTENANCE:
Tomstraat 73 3800 Sint-Truiden Belgium (mainly mowers, flail mowers and hydraulic pruning sweep)
Lichtenberglaan 1053 3800 Sint-Truiden (Gate 1) Belgium
E-mail:
bab@bab-bamps.be
tom@bab-bamps.be
Phone:
+32 (0)11-70.10.10